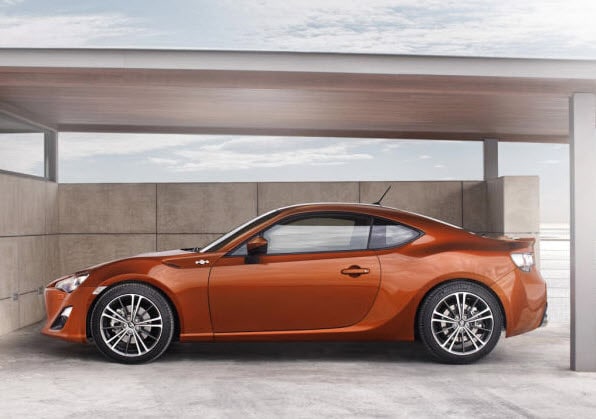 When 2017 vehicles start to roll in later this year, a few models from Toyota's sister brand will be included. Now placed under the Toyota name, the Scion FR-S sports coupe will become the Toyota 86, while the iA and iM have found new homes within the Corolla and Yaris lines.
The acclaimed rear-wheel-drive FR-S was actually only labeled a Scion here in the States. In other countries, it went by the name Toyota 86 and a couple other monikers depending on the location, but the Toyota name was always at the forefront.
Why the 86 designation? It refers to the Corolla AE86 models that were popular back in the 1980s. The FR-S, soon to be 86, gives a nod to the sporty RWD coupes from which its name and image are inspired.
As for the iA and iM, Toyota has decided to incorporate these two models as trims under the Yaris and Corolla, so you can expect to see new Yaris iA and Corolla iM trim levels among our 2017 models. Like the 86, iA was already a part of the Yaris lineup in Mexico and Canada. The iM, on the other hand, is simply said to match up well with the Corolla, according to a statement from Scion spokeswoman Nancy Hubbell to Autoblog.
We're proud to welcome these models to Toyota of Deerfield Beach and look forward to their arrival later this year!