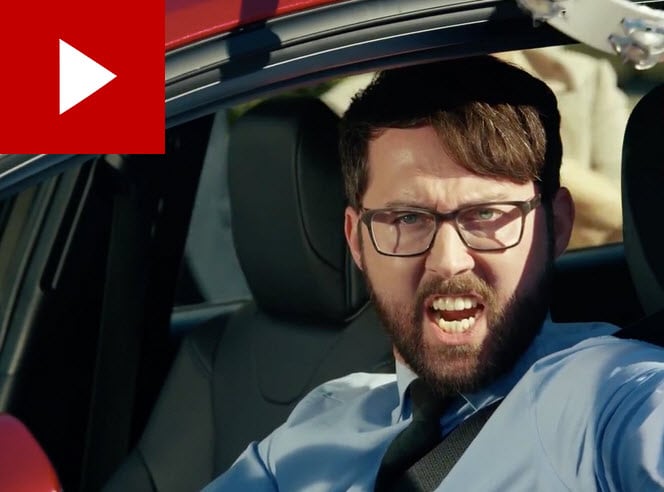 If you didn't see it during the Big Game, Toyota's clever "Heck on Wheels" Prius ad is worth a watch. The Prius is a car typically seen solely for its fuel efficiency and environmentally conscious design, but in this video it takes on a whole new personality.
You can judge for yourself, but the spot's "Heck on Wheels" anthem is actually pretty catchy, not to mention funny. Showcasing the all-new 2016 Prius, which is fully redesigned, the ad features a straight-laced, cat-owning dude who packs his lunch like a good American and likes to rock out while driving to work, with no care what onlookers think.
Along with a dance montage, spark throwing guitar and hardcore keytar, the ad exhibits the Toyota Prius' new highlights; namely its safety systems, excellent cornering abilities and athletic new styling. "Heck on Wheels" was created by LA-based company Saatchi & Saatchi, with the assistance of Butter Music + Sound and directing duo Terri Timely from Park Pictures.
Check out the video below and get ready for hybrid mayhem!! Yeaaaaah!
The 2016 Toyota Prius is on sale now at our dealership in Deerfield Beach. Stop by to take a test drive and learn more about the car's redesign firsthand. Soon you could be singing your own rock theme on the way to work in a gas-sipping hybrid.