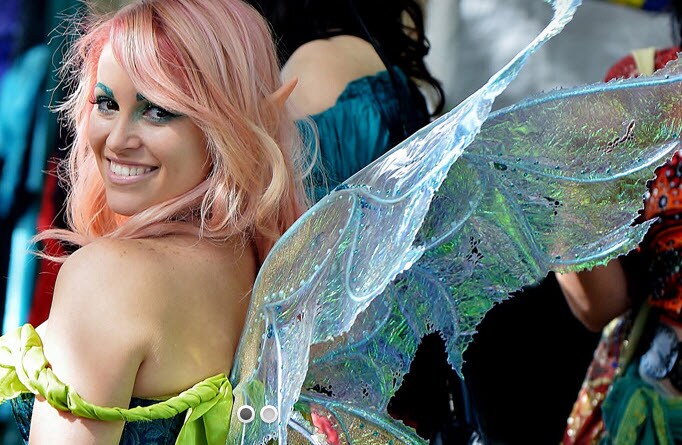 From Feb. 13 through March 27, 2016, the Florida Renaissance Festival will take over Quiet Waters Park in Deerfield Beach. An exciting event for individuals of all ages, Ren Fest allows visitors to step back in time and enjoy Renaissance era food, entertainment and magic!
There's fun to be had by all who enter, whether you're a knight, jester, royal lady or fairy. More than 100 performances are held at the Florida Renaissance Festival, from comedy to fire eating, falconry, swashbuckling and much more. The event's variety of rides, games and activities, like face painting and pub crawling, are also popular among festival goers.
With over 100 artisans onsite at the village, shopping is also a treat. Numerous products are on sale, including jewelry, leather goods and décor, and you can even watch many of the artisans create their crafts firsthand. When you've worked up your appetite from shopping, watching shows and enjoying games, you can satisfy your hunger at one of many food vendors.
To learn more about the 2016 Florida Renaissance Festival in Deerfield Beach, visit the official Ren Fest site. Day tickets, season passes and other bundles are available for purchase online.