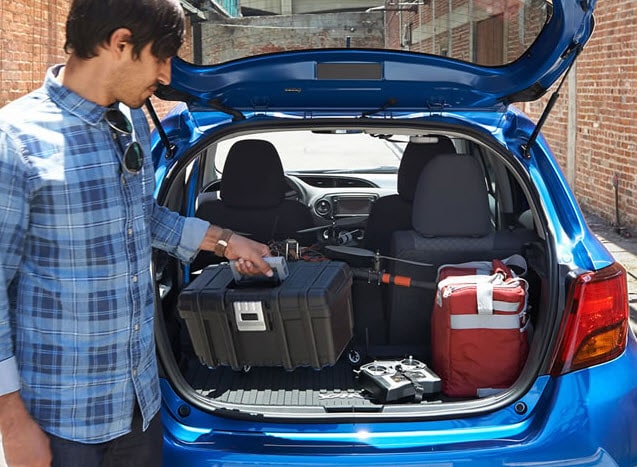 Do you ever find your front passenger seat or back row covered with junk? Does clutter shift around when you brake or accelerate and keep you from nominating yourself to drive your colleagues to lunch? If so, you're certainly not alone. There's hope for those who are prone to have messy cars and we've got some great tips that'll help you conquer the clutter and keep your car clean for good.
Haul Out the Junk, Categorize the Rest
It's a task most put off, but once the junk in your car starts to take over and make you feel like a hoarder on wheels it's time to get down to business and clear out the mess. Get a plastic bag(s) to rid the car of obvious garbage, then sort the rest into categories, such as music, stuff for the kids, tools, etc. When done, vacuum out the car and give the exterior and interior surfaces a wash.
Reincorporate Your Things Systematically
After following the steps above, you can incorporate items back into your vehicle using an organized system. These tools will help: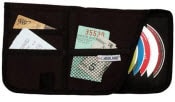 Visor Organizer - These are incredibly handy and cheap, plus they offer storage for a variety of items. Visor organizers take advantage of otherwise unused above-head space, so that you don't have to fill your center console, glovebox or front passenger seat with CDs, loose cash, tickets, cards, pens and other small items.
Note: Backseat-mounted organizers are also handy.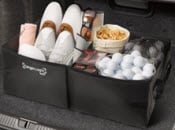 Cargo Totes - These are a necessity for those who regularly travel with larger items that won't fit in the glovebox or in a visor organizer. If you like to keep your golfing shoes and balls in the car or keep certain child's toys in the backseat, Toyota Cargo Totes are a great way to keep your items contained, so that things don't start to get messy.
Pet Hammock Seat Covers or Bench Covers - Hammock seat covers will keep your beloved furry friend from getting hair all over your backseat, falling off the backseat and trying to jump to the front of the cabin. The hammocks typically also include storage for dog toys and other items which is convenient. If you want something less expensive and less space consuming, bench covers are a good alternative and they'll effectively keep your backseat free of pet hair and dirt.
Tool Boxes & Emergency Kits - Instead of letting your tools and emergency items roll around the backseat or glove compartment, consider investing in a tool box and emergency kit, the latter of which you can purchase as an accessory from Toyota and it'll come fully stocked with the necessities.
ADDITIONAL TIPS & TRICKS
Do you eat in the car? If so, make sure you throw your trash out the first chance you get and do not throw it in back since out of sight can often mean out of mind.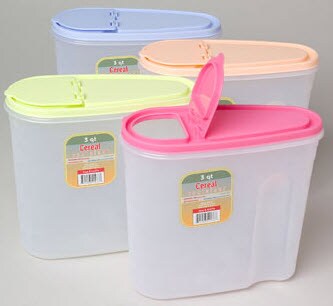 Do you have receipts or other small garbage items that float around your car? Keep something like a portable, plastic and inexpensive dry food jar (lined with a plastic bag) in the car and use it to toss your trash.
The glove compartment should largely be reserved for paperwork. Often, the glove compartment gets stuffed with all manner of items, but it should be pretty much solely used for your vehicle registration information, auto club info, maps, maintenance manuals and other paper items.
Clear out the car once a month or just on a regular schedule that works for you - every week, every two months or, at the longest, quarterly.