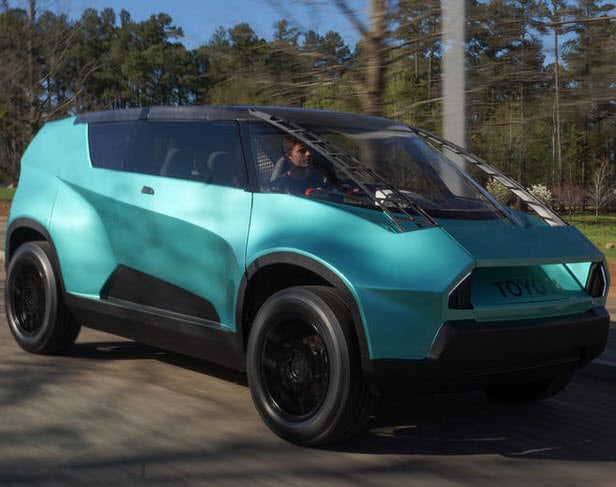 If uBox is evidence that the iGeneration is smitten with modular design, we could see more vehicles with enhanced configuration options in the future.
Graduate students in Clemson University's International Center for Automotive Research Design partnered with Toyota for a project called Deep Orange, in which they were assigned to create a vehicle that aligns with the desires of Gen-Z. The students had an exciting opportunity to gain hands-on experience and learn all aspects of the vehicle development process; and notably, they happened upon a never-before-accomplished manufacturing technique for roof pultrusion.
The main product that resulted out of project Deep Orange is the unique uBox concept. It offers standout styling and a configurable interior that can be rearranged depending on a driver's need. The seats are movable and removable, and the crossover's low floor makes it easy to reconfigure the cabin layout and stow cargo. The concept also uses an all-electric powertrain, which highlights a growing consciousness regarding earth-friendly production among today's youth.
"The collaboration with Toyota was extremely fruitful," said Paul Venhovens, endowed chair for automotive systems integration at CU-ICAR. "The Toyota management team constantly challenged the students with justifying their design and engineering decisions based on brand essence, real-world customers and what the students believed the future would embrace. This experience can simply not be gained from a text book."
Check out the video below to learn more about uBox and the Deep Orange project.