Although Toyota already has several electric vehicles on the market, it is planning to release even more in the near future. Toyota has the ambitious plan to launch 70 new electric vehicles or cars that operate on alternative fuel by 2025. Many will be battery-powered. Seven cars will specifically belong to its new planned lineup called "Beyond Zero" or "BZ." One vehicle that will be added to the line is the bZ4X, which is a battery-powered and electric-powered SUV. The SUV features a stunning exterior design and an interior that is the most contemporary and cutting-edge on a Toyota year.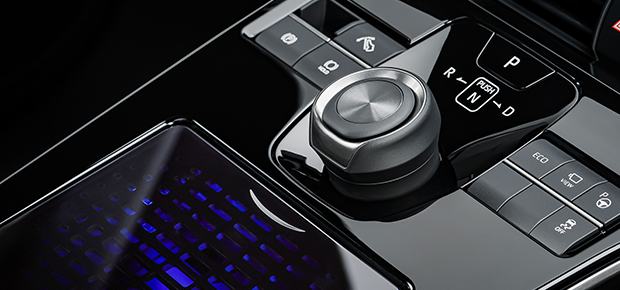 About the bZ4X
The bZ4X is Toyota's newest concept model. It is an SUV that is approximately the same size as the Toyota RAV4, although it has a number of differences otherwise inside and out. The new electric SUV from Toyota was built in conjunction with Subaru, which means that the SUV has classic elements of both automakers. The bZ4X has many design characteristics that are a hallmark of Toyota, but it also features a performance and powertrain system that more closely resembles Subaru's. The new SUV will ride on a new platform developed by teams from both Toyota and Subaru. The platform, which is new to the market altogether, features a dynamic design that gives the newest all-electric SUV from Toyota a comfortable and responsive ride quality. While Toyota has provided some details on the new SUV's powertrain, including the fact that it will run with a battery and an electric motor power, the automaker has not yet specified whether the new SUV will use one or two electric motors to power the axles. However, it has been noted that the electric SUV will have an all-wheel drive on all trim levels.
While trim-specific details have yet to emerge on Toyota's new SUV, the automaker has revealed that the bZ4X concept SUV will have a sleek, modern, and minimalist cabin design. The interior will features clean lines and a simple layout that showcases cutting-edge technology. The cabin's open-concept layout includes easy access to the instrument panel and a user-friendly touchscreen with a rotary dial. The Toyota will also have an elongated wheelbase that gives occupants in both rows more space. A large center console in between the two front seats doubles as extra storage space, and there is also a roomy trunk with more storage capacity.
The new electric SUV from Toyota is scheduled to arrive in 2022. Although details are forthcoming about the trim levels and other specific features, the SUV will give Toyota fans an exciting new option. Contact us to learn more today.