Your car's brakes are important when it comes to the safety of your vehicle, and when they go unmaintained for an extended period of time it can be hazardous to you and your passengers. The last thing you ever want is to have your brakes fail when you need them the most, which is why we suggest taking your car down to our service center for routine brake service. By following your manufacturer's recommended maintenance schedule, and scheduling an appointment with one of our specialists when you require brake service in Deerfield Beach, you can get the most life out of your brakes and rest easy knowing your car has your back while on the road.
Top Signs Your Car is in Need of Brake Repair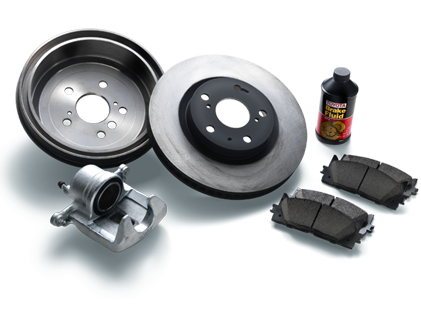 Does your car jerk, make a grinding noise or take a long time to come to a complete stop when braking? If so, there's a good chance your car is in need of brake service in Deerfield Beach. There are several components that help your brakes run smoothly, and when they get broken or worn down over time, it can lead to big brake problems. Damaged brake pads, rotors, brake calipers and drums are the most common culprits when it comes to brake issues. By having each of these components serviced on occasion, and your brake fluid exchanged, you can help prevent problems from happening in the future.
Why Choose Toyota of Deerfield Beach for Brake Service?
Toyota of Deerfield Beach is the perfect place to go if you need brake repairs on your Toyota car, truck or SUV. Our certified technicians have years of experience in the auto industry and are trained to work on all makes and models. We also only use genuine OEM parts when conducting repairs and offer a wide range of excellent coupons for customers to take advantage of, including those for brake service. Check out our online service specials prior to your next appointment to save!