Benefits of Replacing Your Cabin Air Filter
Many drivers fail to give attention to their cabin air filter because it's often out of sight. The filter can become clogged the more you drive the vehicle and requires replacing it at the right time. Many benefits come with replacing the part, which includes boosting your car's fuel efficiency and making the car accelerate faster. The car can be easier and more convenient to drive. The make and model is one of the main factors that depends on what benefits are attainable.
Those who want to reduce their carbon footprint will appreciate how a new air filter can reduce the car's emissions. This can increase the likelihood of passing a smog test when you need to register your car. New filters that aren't clogged can also promote better airflow in the engine to avoid excess wear on the parts.
A clogged air filter that isn't replaced can cause the engine to suffer from excessive wear and tear the more you drive. The lack of airflow will damage the parts and can lead to more repairs in the future.
How Often Should I Replace My Cabin Air Filter?

On average, most cars need a new air filter every 15,000 to 25,000 miles, but it really depends on the make and model you drive. The schedule varies depending on each type of vehicle. The owner's manual will also instruct you on when to schedule the service to ensure the car continues to operate well.
Certified Automotive Technicians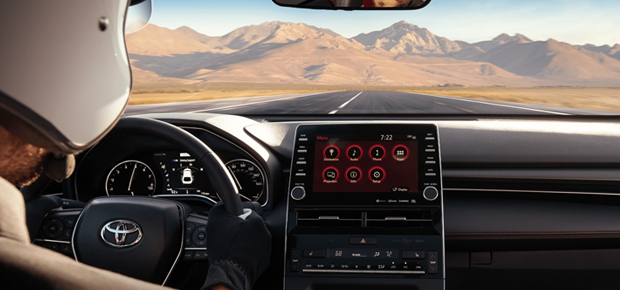 The certified professionals at our dealership are skilled and experienced in performing cabin air filter replacement on all makes and models. Their high level of experience in the industry allows them to perform thorough inspections and accurately diagnose various issues.
Only Quality Automotive Parts
Only OEM (original equipment manufacturer) parts are used when you take your vehicle into a dealership to get serviced. Compared to aftermarket parts, OEM parts are built better and can last longer to ensure your cabin air filter holds up well without needing to be replaced sooner. They also fit better in the vehicle and can operate better with the other parts.
We're here to replace your cabin air filter when it's time to perform the service. You can reach out to us today to schedule an appointment to ensure your car continues to operate reliably with the help of our qualified team of technicians.
Hours
Monday

8:30am - 9:00pm

Tuesday

8:30am - 9:00pm

Wednesday

8:30am - 9:00pm

Thursday

8:30am - 9:00pm

Friday

8:30am - 9:00pm

Saturday

8:30am - 9:00pm

Sunday

9:00am - 7:00pm