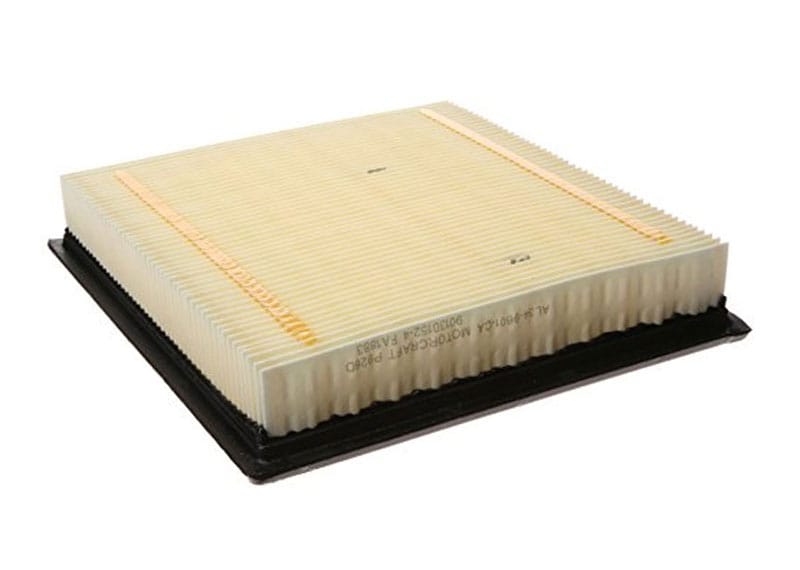 Benefits of Replacing My Engine Air Filter
The engine air filter helps with engine performance, strength, and longevity. Its primary role is to keep air flowing into the engine while keeping harmful contaminants out by catching particles of dirt, dust, and other debris. Naturally, the air filter will get clogged over time with the contaminants that it keeps out of the engine. This impairs its performance and can lead to engine problems. An engine that is not functioning correctly can also negatively impact the entire mechanical system, leading to premature part failure and extensive repairs. Replacing the engine air filter periodically will avoid these problems and quite possibly save you money down the road. Furthermore, a healthy engine air filter will improve your vehicle's gas mileage.
How Often Should I Replace My Engine Air Filter?
Now that you know the importance of replacing your engine air filter, you're probably also wondering how often you should have the filter replaced. Many automakers follow a generic schedule when recommending part replacements and service for your car. While many vehicles generally follow the same schedule for services such as oil changes, battery replacements, and tire rotations, air engine filter changes are more specific to the brand. Some automakers, such as Hyundai, recommend changing the engine air filter every 30,000 miles. Others suggest more frequent air filters around 15,000 miles. For others, you may be able to go 45,000 miles in between engine air filter changes. Certain driving conditions, such as driving on dusty roads, weathering a severe winter, or extreme temperatures, can warrant more frequent repairs.
Certified Automotive Technicians
Getting your vehicle's engine air filter changed on time as scheduled is vital for its proper health and function. However, getting the air filter replaced by a qualified professional is crucial for your vehicle's optimal health and longevity. Fortunately, you can rest assured that your vehicle is in good hands when you visit our dealership for repairs. Our highly-trained mechanics are well-versed in engine air filter changes. Furthermore, they are adept at servicing all types of cars. So even if your vehicle is not a Toyota, you are welcome to contact us for your service needs.
Only Quality OEM Automotive Parts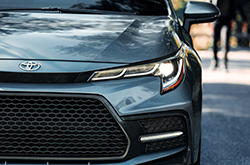 Like you, we want your vehicle to last a long time. Therefore, when you bring your car in for service, we'll send it home repaired with only the highest-quality parts available, which are called original equipment manufacturer, or OEM. Toyota or other reputable car manufacturers make OEM components. They are backed by a warranty that is well-made and designed to be a replica of the original part to keep your car going strong.
If you're having engine air filter problems, contact us today for expert repairs.
Hours
Monday

8:30am - 9:00pm

Tuesday

8:30am - 9:00pm

Wednesday

8:30am - 9:00pm

Thursday

8:30am - 9:00pm

Friday

8:30am - 9:00pm

Saturday

8:30am - 9:00pm

Sunday

9:00am - 7:00pm