Tires are the only part of your Toyota that is always touching the ground, so it is essential that you keep them in good condition with regular service. To stay safe and comfortable on the road, be sure to get a comprehensive tire service at least once a year at our state-of-the-art service center. Old, under-maintained tires usually have dangerously low tire tread, leading to significant vehicle damage or a sudden blowout while driving. Increase the longevity of your Toyota by bringing in your Corolla, Camry or Highlander to the service center at Toyota of Deerfield Beach.
When to Replace Tires in Deerfield Beach
With regular maintenance, you should be able to drive comfortably on tires for around five years. But not all tires wear out the same, and if you don't have them frequently inspected, you may find that you need new tires much more often. A good rule to follow is that tires should not be used for more than 10 years, as old tires can be detrimental to drive on.
In between replacements, there are a few procedures that you should have done on your tires at least once a year. Tire balance and alignment should be checked roughly every 6,000 miles.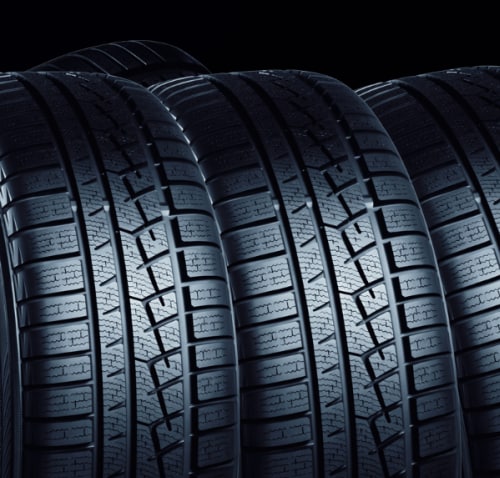 Tire rotation should be done about every six to eight months, or 6,000 to 8,000 miles. Rotation evens out the wear of the tires. A regular rotation ensures that you can replace all of your tires at the same time. Tires do not all wear the same in each position, so a tire rotation will make sure tread wear is much more even.
Rotation is only one method of evening out wear. Inflating your tires to the proper air pressure also helps even wear. It also improves the handling of your vehicle and is safer than driving around on underinflated tires.
Underinflated tires can also cause:
Sidewall bulging
Rubber cracking
Tire blowout
If you notice any other irregularities, such as excess vibration while driving at high speeds and blisters in the sidewall, it is time for tire service or replacement for your Toyota in Deerfield Beach.
Tire Maintenance at Toyota of Deerfield Beach
Toyota of Deerfield Beach is here to make sure your car is working properly. The service staff at our dealership in Deerfield Beach is knowledgeable and trained to manage the unique engineering of your Toyota. We will ensure that your tires get thorough service and will inform you if any of them look like they need replacing. Toyota of Deerfield Beach will provide the best customer service to get you back on the road as soon as possible.
For full tire maintenance in Deerfield Beach, make an appointment online with the maintenance team at Toyota of Deerfield Beach.