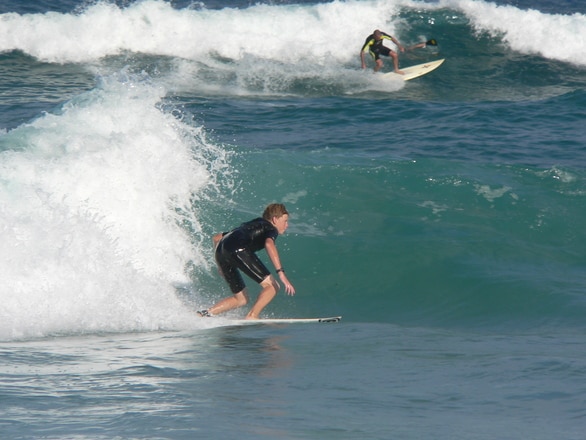 If you live in South Florida and have never known the joy of partaking in water sports, don't miss out on your chance this summer! Engaging in water sports offers a new way to enjoy our city's beautiful beach environment and there are several great locations that offer a great learning experience.
Easton Water Sports
Easton Water Sports offers some of the newest jet ski equipment you'll find in the area, along with kayak rentals. Are you a beginner? That's no problem. Lessons and guided tours are available. In addition, Easton Water Sports offers top-of-the-line stand up paddleboard equipment, which you can use to glide through the ocean or Intracoastal.
Location: 4599 N Dixie Highway
Ski Rixen USA
One of the nation's first cable water ski resorts, Quiet Water Park's Ski Rixen offers an advanced system that allows guests to enjoy a smooth water skiing experience in a controlled environment that's safely out of the way of boats. The system also allows for wakeboarding, knee boarding and trick skiing.
Location: 401 S Powerline Road
Island Water Sports
Offering a prime location for all surfing essentials, Island Water Sports is where you can find board rentals and get surfing lessons for an affordable price. Skim board and stand up paddle board lessons are available, as well.
Location: 1985 NE 2nd Street