Just like many other parts of your vehicle, your car battery needs regular service. With maintenance, it will be at less risk for failure, helping you avoid getting stuck with a dead car that won't start. The service center at Toyota of Deerfield Beach can perform several procedures to ensure that your battery is in top condition.
Battery Diagnostic and Electrical Test
Our car battery replacement pros in Deerfield Beach can run a battery diagnostic test that can tell you how your battery is working and how long it is expected to last. We can also run an electrical test to determine how well the battery and electrical system are working together to support each other.
Cable Inspection
Damaged or aging cable ends can cause your engine to crank slowly or your lights to be dim due to a poor connection. Getting the cables checked out regularly ensures that they are connected securely to the terminal and will also catch old cable ends so that they may be replaced.
Terminal Cleaning
Over a battery's life, it will corrode, which will dirty the terminal. This residue can damage your battery or even the inner workings of your car, leading you to need a car battery replacement in Deerfield Beach sooner than later. With regular cleaning of the battery terminal, you can avoid many of the risks associated with the build up of corrosion. A clean battery terminal can help your battery last longer.
Toyota of Deerfield Beach can perform all of these services are well as replace your battery if a new one is needed. We will help you find the right one in our selection of car batteries.
Other Ways to Protect Your Battery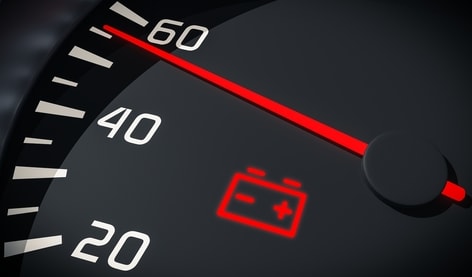 If you're wondering whether your battery is going bad, check out this information on our blog. Battery failure doesn't have to take you by surprise. There are many symptoms that you can find that could mean your battery may die and you can bring your car in for service before that happens.
There are also several ways that you can protect your Toyota battery in addition to getting regular service:
Use your garage/carport whenever possible or park in shaded areas
Keep your idling to a minimum
Turn off accessories when the vehicle is off
Unplug your phone charger when you're not using it
Don't use aftermarket car alarms or sound systems which can drain batteries faster
If you take a lot of short trips, go on a long drive here and there to make sure your battery properly recharges
Car Battery Service at Toyota of Deerfield Beach
You can trust the team at Toyota of Deerfield Beach with your battery service. We can give your battery a comprehensive checkup to ensure that it is in the best condition. If you need a new battery, the team will advise you on the right one for your car, replace the old one and make sure that it is securely fastened in the casing. We want to take the stress out of caring for your car by providing excellent service.
If you think it is time for your car battery to be serviced, call or email to schedule an appointment with the team from Toyota of Deerfield Beach.